Turkish, Azerbaijani, Russian, Eastern languages
Interpreting divided into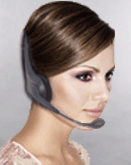 from / to any world language. Here we can distinguish the usual languages below: professional Azerbaijani interpretation service, of course professional Turkish interpretation service and professional Russian interpretation service, Eastern languages interpretation or interactive interpretation from / to these languages.
Remote Interpretation implies communicating parties to transfer any of the modern means of communication at a distance (by phone wired and wireless network, intercom, radio communication, by modern electronic communication means like Skype, ICQ, MSNM / WLM, YIM, AIM, Jabber, etc. through computers , IPad or other device)
Synchronous Interpretation
Synchronous Interpretation carried out simultaneously with the speech the speaker.


Applications:
Conference;
Workshops;
Events with a large number of participants.

The work is usually carried out by two or more translators who succeed each other every 15 minutes. It is not excluded work with a narrow range of participants.

Simultaneous interpretation requires special equipment.

Sequential Interpretation
Sequential interpretation implies that the speaker makes a speech logical pauses, thus providing an opportunity to translate the above to the interpreter in a foreign language.

Scope:
Negotiations, talks, meetings;
Exhibitions;
Presentations;
Celebrations;
Press conferences, council, consultation;
Briefings;
Workshops;
Tours;
Support of delegations;
Actions with a small participants' number;
Interpretation in the presence of a notary, a lawyer, in any public or private entity.
The above interpretation in other words, interactive interpretation can also be attributed to this category. The interpretation languages are: professional Azerbaijani interpretation service, also professional Turkish interpretation service, as well professional Russian interpretation service.

Order Interpreting
Links: