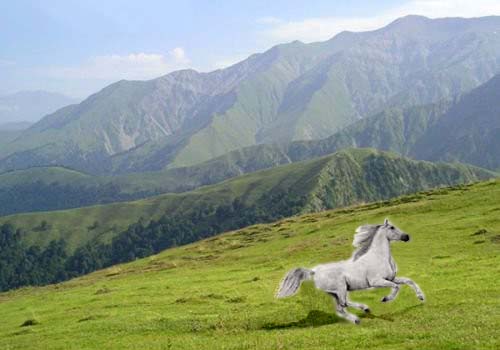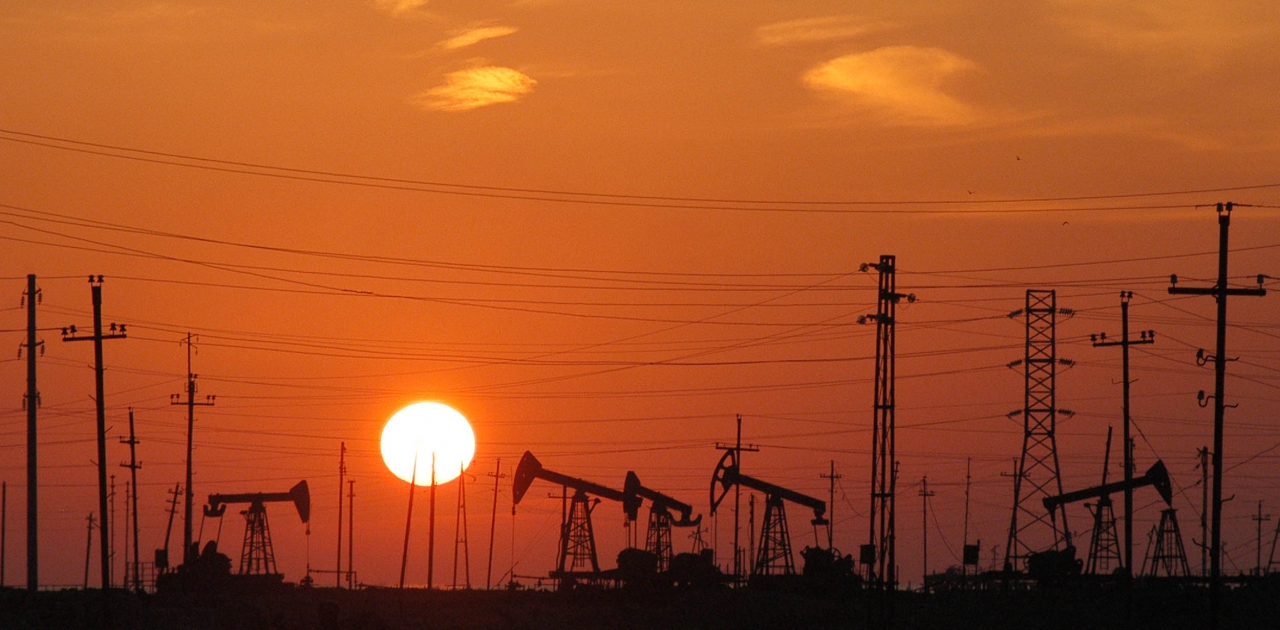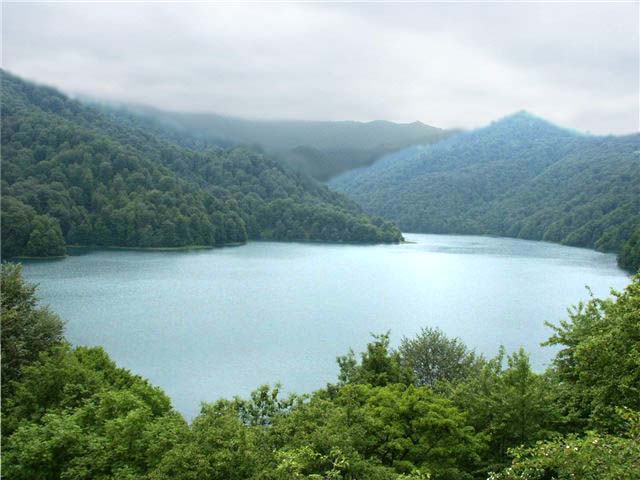 Information portal about Azerbaijan
Azerbaijan, with its splendor in front of You. The official name is Republic of Azerbaijan (AR), with capital city of Baku.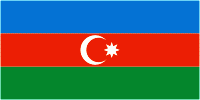 On the right You see the blazon and state flag. This flag has three horizontal stripes: blue, red and green colors. The blue color has meaning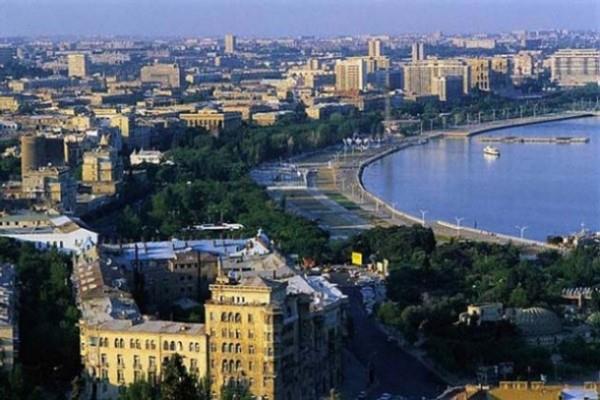 of Turkic origin of Azerbaijani nation, red color reflects the modernization of society and democracy, and the green color shows belonging to Islamic civilization. In the middle of the red stripe white crescent with eight pointed star. The eight-pointed star in the coat of arms - a kind of ornamental patterns, which received wide circulation in the AR architectural and jewelry. The star is also shown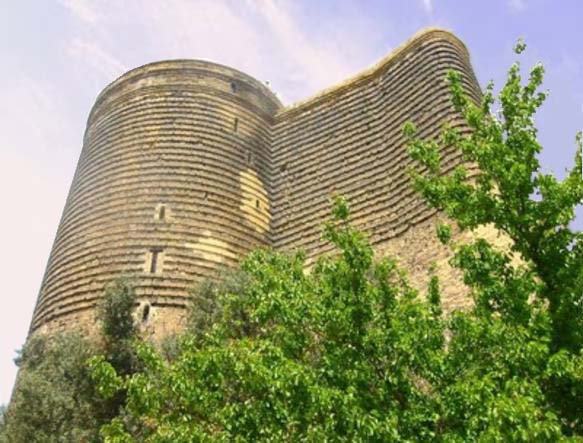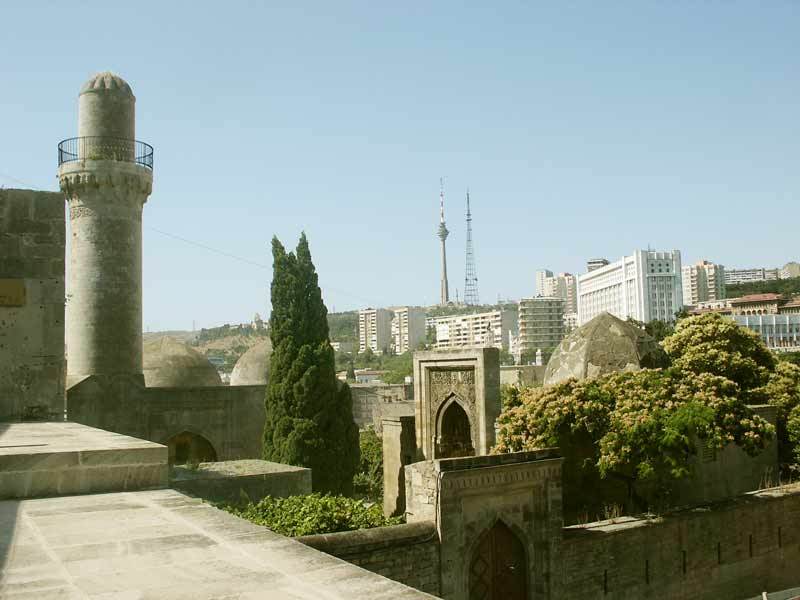 The fire in the center of the blazon with the word "Allah" written in the old alphabet.
Have you been in Azerbaijan? If so, you probably still have warm memories and a desire to attend this wonderful place again and again. If not, then you absolutely must see everything with your own eyes.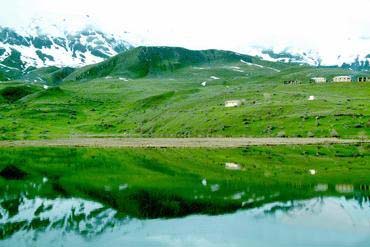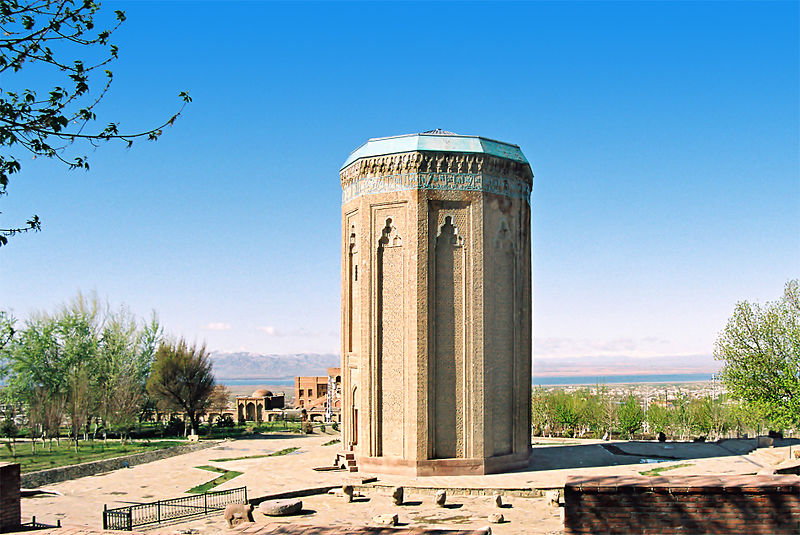 It is no accident this region in ancient times was called, and now, too -
Land of Fire
(or Azerbaijani Odlar Yurdu) - not only because of the rich deposits of oil, but also because of historical traditions.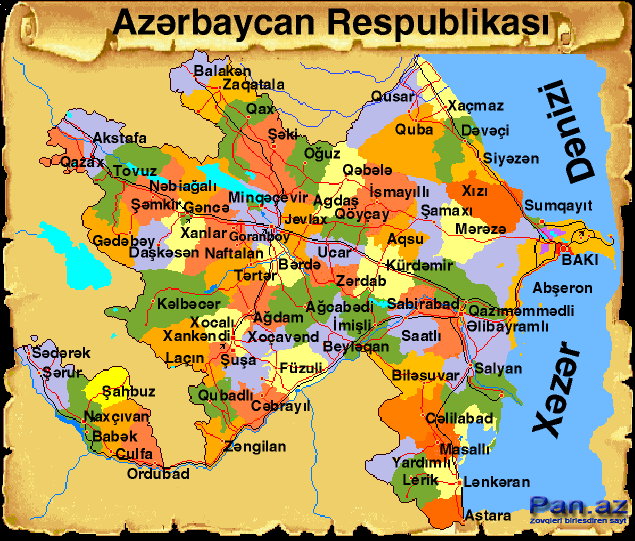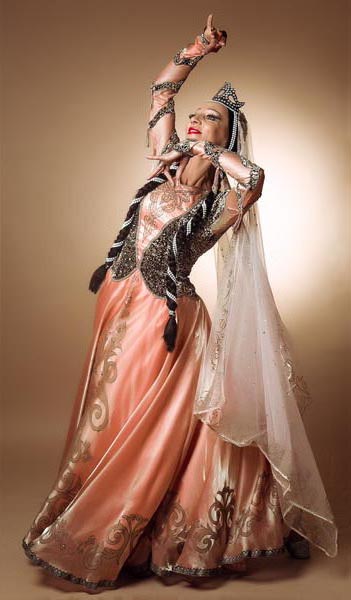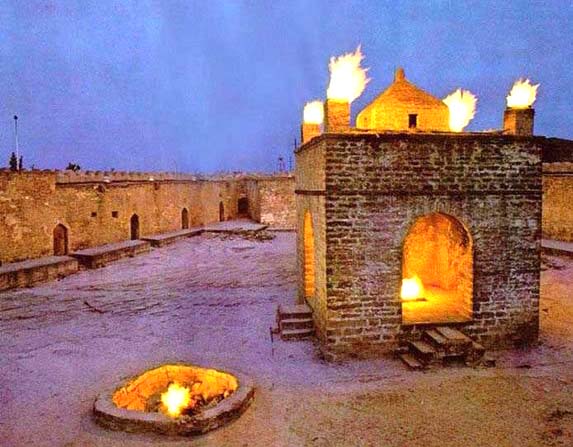 Ancestors of Azerbaijanis were fire worshipers, as evidenced by the many monuments, sources and manners. When visiting this country, primarily the capital, you can find plenty of evidence for this. One of the most ancient cities is Nakhchivan city, once called the "East Gate" (in Azerbaijani: Şərqin Qapısı). Because the famous Silk Road, which operated in the II century AD held here through this old town, giving him the another name "East Gate". On the left you can see the magnificent monument of love - Mausoleum Momina Khatun qween, XI century AD Nakhchivan. Place cursor over it, read the story of love and loyalty, written on stone ornament and colors. Enjoy the symphony of eternal love carved on the stone pages of architectural and artistic masterpieces, language unsurpassed East architecture. The following page contains an enlarged fragment of decoration of the monument. 10 faces have similar structures ornaments. But no one facet does not repeat another. Like love pages ... On this land every city has its glorious history, features, unique flavor. Fortress city of Shusha, the pride of the Land - Ganja, Zagatala, Cuba, Lankaran, Astara, Mingechaur cities are only few of them ...
Here You can get in touch with the history of past centuries, admire the architectural monuments, visit comfortable resorts with sandy beaches, stroll through the flowering meadows, dive in the azure sea, climb to the top of the mountain slopes are covered with forests. Beautiful places of Azerbaijan - amazing country, which combines history and modernity, does not leave anyone indifferent!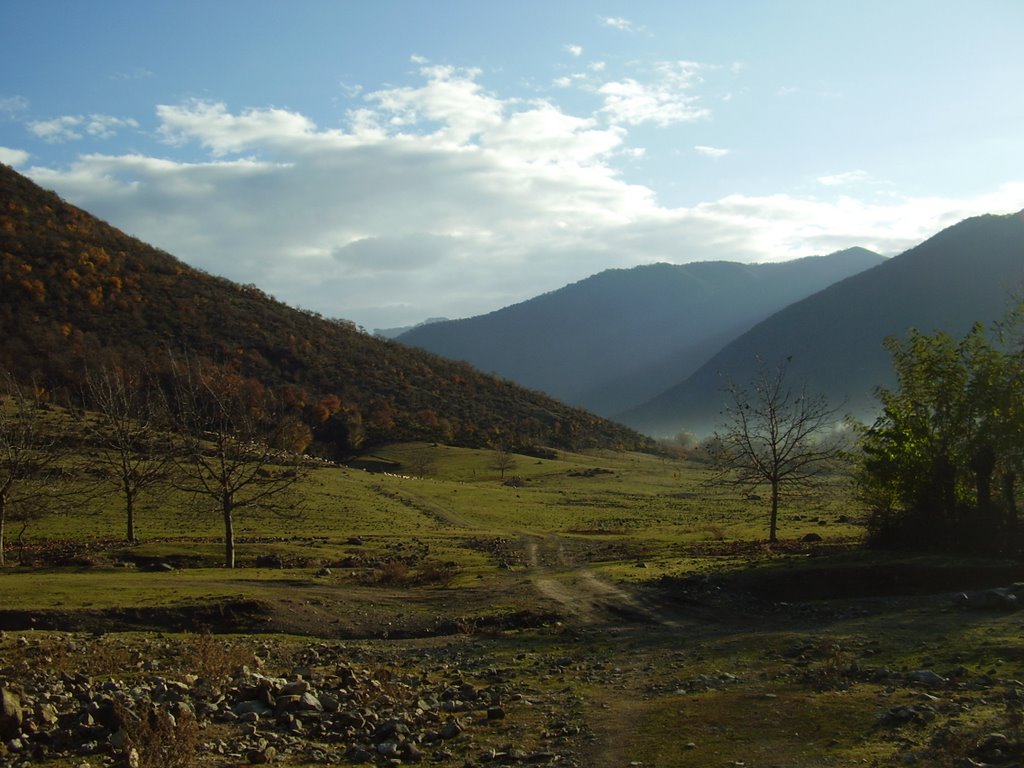 Traveling to here, you will get acquainted with its sights, rare nature that surprises and delights, with smooth transitions from the high mountains to the plains, steppes and crossed fields. From sweltering heat can find yourself in a pleasant cool mountain air. On the northern slopes of some mountains even in summer does not melt snow, while in the plains heat rises above 40 ° C. Resorts of Azerbaijan, known hospitals with unique methods of prevention and treatment, as respectable and cheap hotels, beautiful destinations, is inextricably linked with a visit to the country, as eastern markets with unique folk goods, where there is always a large selection of gifts for yourself and loved ones, to try fine dishes, meet people and manners. After visiting this beautiful place, you will see how beautiful it is! But, immediately warn You: wild tourism is not welcome here. Expedient to come to friends or in groups. It also makes sense to hire a translations specialist.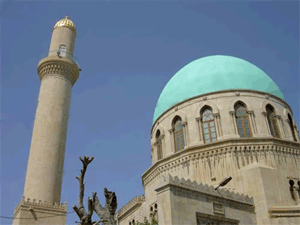 Azerbaijanis appreciate true and open friendship!
Azerbaijan Area: 86,600 square meters. km and a population of 9 million people whiter (acc. 01.07.2011).
Official language: Azerbaijani, alphabet: Latin.
Religion: Islam.
Currency: Azerbaijani manat (AZM): 1 manat = 100 kapeak. The ratio of the local currency against the dollar: 1 AZM nearly is 0,55 $.
Internet zone: .az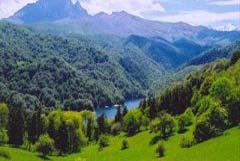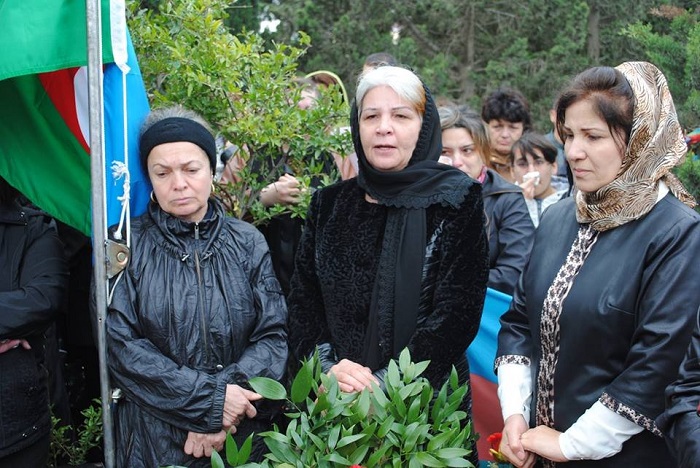 Telephone code: +994
Time: GMT + 4:00, the summer time is canceled from 27/03/2017.
Foreign currency, traveler's checks are exchanged for the Azerbaijani Manat all banks.
In addition, the exchange can be made available everywhere in official exchange offices, but it is useful to save receipts of the exchange before leaving the country. Anyone who changes the currency from individuals at risk of becoming a victim of fraud and is responsible for the possible abuse.
Pay by credit card in hotels - a common phenomenon. However advised to figure out whether to take your bank card. In the most important business centers, large stores, subway stations are ATMs, with which you can get cash.
National Holidays
Новый год 1 января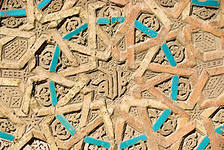 International Women's - March 8
Novruz Bayram: March 20-21
Days of
Victory - May 9
Republic on May 28
National Salvation: June 15
National Army - June 26
State Independence - October 18
Constitution: November 12
Revival - November 17
Solidarity of Azerbaijanis of the World - December 31
Religious holidays
Ramazan Bayram (Muslim fasting) - the date determined by the lunar calendar
Kurban Bayram (Feast of Sacrifice) - 70 days after Ramazan
Memorable Days
Commemoration Day for Freedom - January 20
Commemoration Day of Khojaly on February 26
Genocide of Azerbaijanis on March 31.
On the Internet there is a lot of interesting information about this beautifull land, where we do translations. We look forward to supporting You with any useful information. And of course, qualified Professional translations from Azerbaijani and European, Asian languages translations.
Our profile is professional Azerbaijani, Turkish, Russian translations. We offer translations of Eastern, European, world languages..
Professional translation Bureau EKTtranslate

Return