Sequential synchronous, notarial interpretations
Forms of interpretation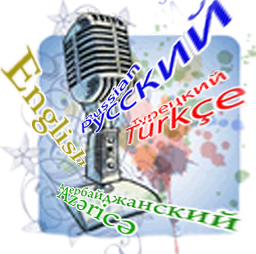 services are:
sequential, remote and synchronous
from / to any world language. Here we can distinguish the usual languages below: professional Azerbaijani interpretation service, of course professional Turkish interpretation service and professional Russian interpretation service, Eastern languages interpretation or interactive interpretation from / to these languages.
Sequential Interpretation is ordinary Interpretation


Sequential interpretation implies that the speaker makes a speech logical pauses, thus providing an opportunity to translate the above to the interpreter in a foreign language. Often sequential translation is used in the translation of official, business negotiations, conversations, any communication at various levels, both in government bodies, and in organizations of various legal status and among private individuals.


Scope:
Interpretation in the presence of a notary, a lawyer, in any public or private entity.

For foreigners, translation of marriage registration at the registry office

, translation of celebrations, including weddings (marriage in the registry office), birth of children, adoption,

in which the attendance of a translator has already become mandatory, where one of the spouses is a foreign citizen (citizen). Translation of the celebration of the foreigners' marriage , as well as the registration of children's documents afore the registry office, has become a requirement of the law. This applies to filing applications, signing and receiving documents drawn up by the registry office, such as the birth of a child, documents of adoption, establishment of paternity, etc;

Services of a translator guide

, escort of delegations. We will provide you with an experienced translator on city trips, in order to get acquainted with the sights of the city, during suburban, private and and group trips
Negotiations, talks, meetings
Exhibitions
Presentations
Celebrations
Press conferences, council, consultation;
Briefings
Workshops
Tours

The following two types of translations are also worth mentioning:

Remote Interpretation

implies communicating parties to transfer any of the modern means of communication at a distance (by phone wired and wireless network, intercom, radio communication, by modern electronic communication means like Skype, ICQ, MSN, Google APPs, Viber, etc. through computers , IPad or other device)

Synchronous Interpretation


Synchronous Interpretation carried out simultaneously with the speech the speaker.


Applications:
International Conference
Classes with foreign listeners
Events with a large number of participants.

The work is usually carried out by two or more translators who succeed each other every 15 minutes. It is not excluded work with a narrow range of participants.

Simultaneous interpretation requires special equipment.
Interactive interpretations can also be attributed as forms of interpretation services. The interpretation languages are: professional Azerbaijani interpretation service, also professional Turkish interpretation service, as well professional Russian interpretation service.
Order Interpreting
Links: