Azerbaijani, Turkish, Russian, Eastern languages document, text and websites translation
Written Translation consists of the following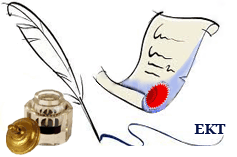 services almost from / to all languages: professional document Azerbaijani translation, of course professional document Turkish translation, professional document Russian translation, written Eastern languages translation, at all written translations any
documents, texts, scientific-technical documentation, websites, letters, notes, manuscripts, any materials
from / to these languages.
You may send us the texts to ranslate and get an agreement via
.link.
Translation of documents and documentation


Technical documents, certificates and patents;
Customs, financial, bookkeeper's and banking documents;
Claims and court documents;
Founding documents, licenses, certificates, regulations, contracts and other documents required for registration and business activity of juridical persons;
Advertising Translation: advertising brochures, posters, billboards, booklets, leaflets, flyers, catalogs, flyers, stickers, business cards, postcards, etc. while maintaining the style and design;
Personal documents (passports, identity cards, certificates, diplomas, enquiry, etc.) needed to stay in our country of foreign citizens, marriage with citizens of other states, leaving at school, work, permanent residence abroad, etc.
Also letters, notes, manuscripts, archival and family materials, etc.

Scientific-technical documentation translation and other highly specialized texts of any subject and complexity;
Literary translation;
Assistance in processing and document translations for tendering;
Operational translation Skype-, MSN-, ICQ-, and other electronic correspondence;
Website translation

Our experts possess computer terminology, many of whom have experience in information technology, are ready to perform a competent translation of materials from the site, the software documentation or issued to them messages from and to languages with which we work. It is possible translate into several languages (multilingual site) and the layout of site-based image transfer source site. Website translation involves more than just a simple text translation, links and buttons from language to language, but also optimize the text for indexing to search engines. Translation is performed using keywords.

Translation Order
Main languages: professional document Turkish translation, Eastern languages translation, professional document Azerbaijani translation and professional document Russian translation.
Go to: